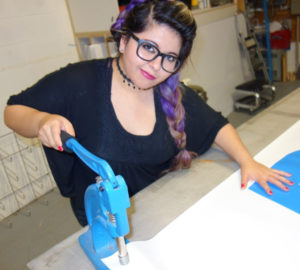 In mid November 2016 Toronto physiotherapist Damian Wyard of Pilates4Physio requested and received a small vinyl trade show banner to display at Hogtown Wrestling's Need for Speed live wrestling show in Toronto. Damian needed the banner in a hurry to showcase his expertise and reassure the wrestlers whom he was about to meet for the first time that he was a top rated medical professional and they could relax around him. That's a job for Sign Source Solution, and we turned this project out in twelve hours so it'd be up and ready for Damian at the wrestling show.
The banner was grommeted to allow more display options, but if you look carefully at the pictures from the 11 Nov show you can see the event staff ignored the grommets completely. It appears they used thumbtacks to pin through the material which of course damages the banner permanently.
Damian Wyard MSc PT
Damian Wyard has been a registered physiotherapist for 13 years and is today a Pilates rehabilitation instructor with over 20 years' experience. The medical professional volunteered to help out behind the scenes by offering massage and sports therapy to the battered #HogtownPro athletes. The stars of the show give 110 percent when in the ring as they strive to make an outstanding Roger's TV show product; they are so motivated to grow the popularity of their wrestling league that they become very prone to injury because of their adrenalin fueled exertions. Damian volunteered to give their sore arms and legs some comfort and that meant he needed a business banner to reinforce his credibility beyond his professional certifications as both a Pilates instructor and a registered physiotherapist.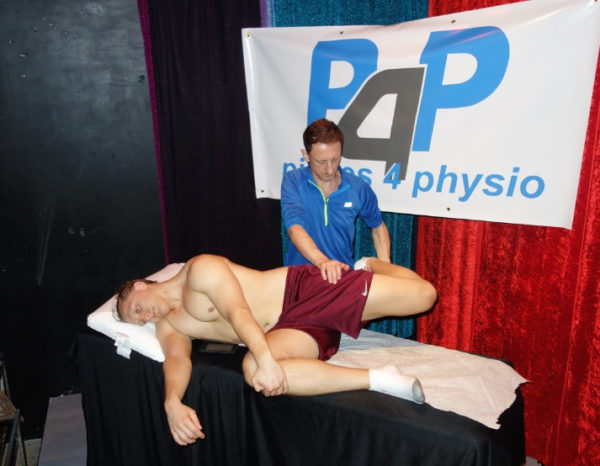 Pilates4Physio combines these two disciplines for long term sports therapy and this message is well received by athletes and business executives alike; Damian has a busy little studio at 134 Adelaide street east (between Church and Jarvis) in the heart of downtown Toronto. He's also getting quite popular in the press as more and more reporters are finding his therapeutic fusion to be a fascinating evolution in physical fitness. In summary, we expect our banner will be flying at every appearance this medical professional makes for the next ten years.
On Friday Nov 11th Pilates4Physio was Helping Hogtown Wrestlers
It warms our hearts here at Sign source Solution to see all the wrestlers making their entrances and exits in front of the roll-up banners we made last month – read Sign Source Solution's blog post about making event signage for Hogtown Wrestling.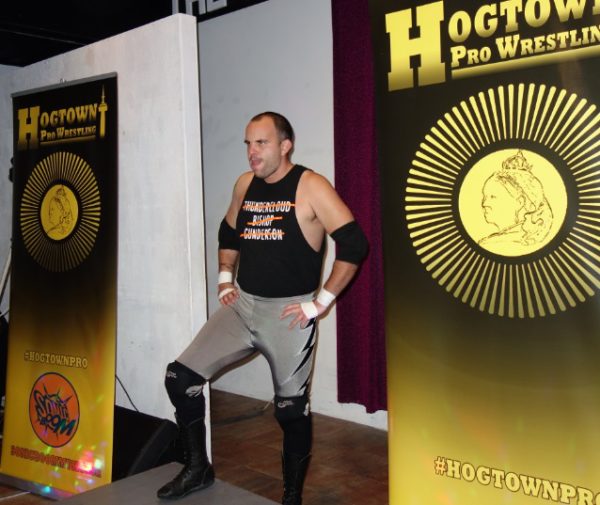 Nov 11th 2016 HogtownPro Live Wrestling show was by all accounts a really-well performed live wrestling spectacle. The league is enjoying a mini Golden Age right now, attracting a lot of international talent and celebrities from across Canada. Friday November 11th event showcased the acrobatic maneuvers of Speedball Mike Bailey and you can read all about the show and the myriad backstories on the Hogtown Wrestling blog. Good luck Damian Wyard, we're rooting for you. Let us know if you need anything else in your rise to the top