About Avi Barak & Sign Source Solution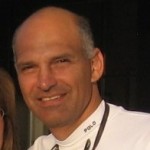 After working for 28 years in the corporate world as a Technical Sales Engineer and helping his wife run a successful retail operation for 18 years in 2 major GTA malls (Yorkdale and Promenade), it was time for the next phase of Avi's career path. It was time for Avi to own his own business and use his transferable skills and knowledge to help him run this new venture.
Avi's vast area of expertise included – project planning with aggressive deadlines, B2B experience, professional, dealt with large corporate customers, prepared quotes, prepared RFI (Request For Information) and RFQ (Request For Quotation), managed projects (small to large – $M), lead and initiated projects, provided customer consultation, problem solver, provided solutions, graphical design of a solution, paid attention to details and prepared presentations.