Professional outdoor business signs help communicate to your audiences that your business is trustworthy, qualified, and experienced. Illuminated acrylic signs are an excellent way to enhance your brand on the outside of your facility, and are widely considered to be one of the top choices if you're looking for high quality and durable sign to make your business pop. Smart businesses use outdoor signs in Toronto to create a distinct and recognizable brand that helps them stand out in a crowded market place. When you take the opportunity to develop your brand using outdoor business signs, your potential customers will start to form a picture of who you are as a company and what you stand for, before they even walk through the door. Signage that conveys strong brand standards and a powerful first impression should be the goal of any sign you invest in for your business.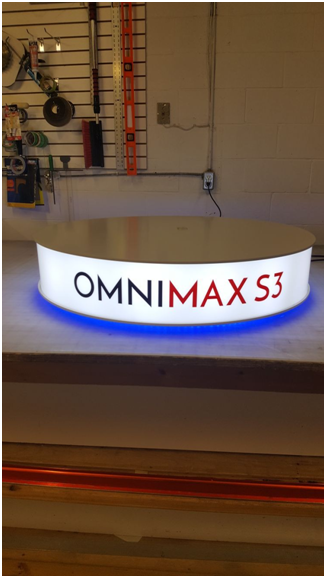 Why Choose Acrylic Signs For Your Outdoor Business Signs
Everything from your interior signs to your outdoor business signs should be considered integral parts of your brand identity. Attributes you choose such as font, color, style, and size, help people build a picture of what your brand represents. Illuminated acrylic business signs on the outside of your building can offer some fantastic benefits over other options, making them an ideal selection for outdoor signs in Toronto.
Some of the best things illuminated acrylic business signs can offer you over other possibilities include:
Durable And Weather Resistant.
Acrylic is durable and weather resistant, outperforming other materials to last significantly longer than wood, metal or glass when installed outside. That makes it a smart investment and a wise choice for outdoor signage that will look good for a long time, even when exposed to the Canadian elements year-round.
Shatter Resistant.
Picking durable designs for your outdoor business signs helps to save money, while also ensuring that the signs you have are safe too. Most acrylic business signs are shatter resistant, so they won't break into a thousand pieces if anything were to damage them.
Easily Visible.
A customer who's looking for your services at night isn't going to notice a poor, dimly-lit sign that has almost no illumination. But they will notice an illuminated building sign that lets them know they've found what they were looking for. If you want your business to be competitive in the evening or early morning hours, you need an illuminated outdoor business sign.
Customizable.
Illuminated outdoor acrylic business signs are completely customizable. Whatever design you're looking for, an experienced sign company should be able to create it for you. Whether you're a large business chain or an independent company, acrylic material can create a quality sign that prominently represents your company. Illuminated (and non-illuminated) sign boxes with white acrylic faces can also display graphics and images, as opposed to other forms of signs that can't properly showcase these images.
Enhance Your Business With Outdoor Signs From Sign Source Solution
Outdoor signs in Toronto can be used in a variety of ways to enhance your brand, and are of the easiest ways to add extra character to your facility and to boost to your image. If you're wondering whether illuminated acrylic signs are the right outdoor business sign for your business, contact Sign Source Solution. We can make suggestions based on your business needs and help you find the perfect way to use outdoor signs to get your business noticed.