Vehicle Wraps & Graphics
Sign Source Solution offers professional quality vehicle wraps and graphics for all types of vehicles. We wrap cars, vans, trucks, buses, trailers, racing cars, cube vans, boats and even airplanes! We use the highest quality 3M products and professional installers so you are guaranteed a great wrap for your vehicle.
Advertise your business with a custom vinyl wrap today!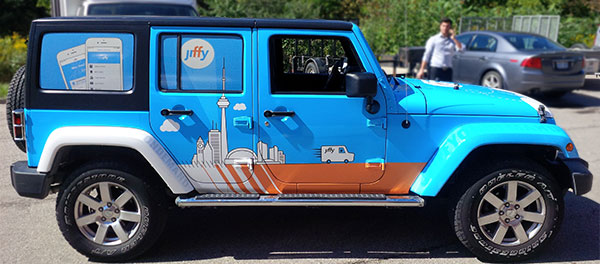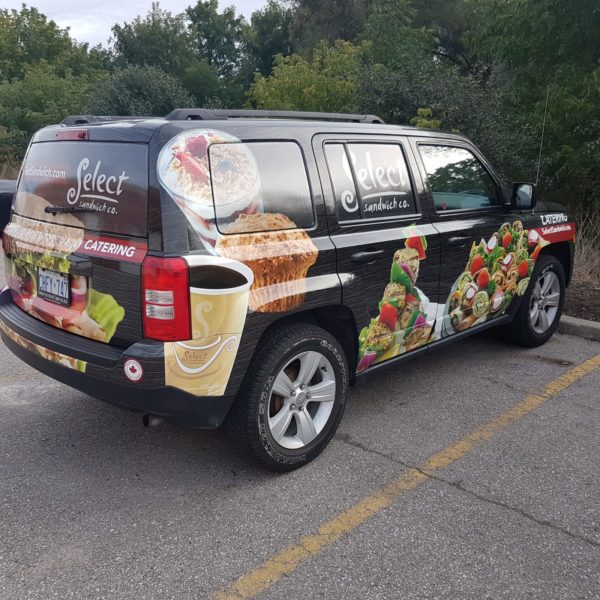 Racing Cars for the Nissan Racing Team
We recently wrapped two vehicles for Nissan's Racing Team. Straight after being wrapped they were shipped for the Pirelli World Challenge Race at Austin Texas. The series opens up its 2015 season at the Circuit of The Americas in Austin, TX, March 6-8. All classes (GT/GT-A/GT Cup, GTS, TC/TCA/TCB) will be racing as part of a series headliner event weekend at the world-class 3.4-mile circuit.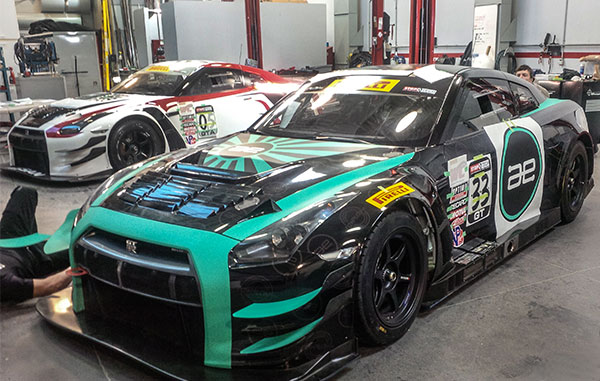 Real Estate vehicle wraps


Smart Car Wraps



Don't get a Bad Wrap!
My neighbour got a bad wrap and it isn't helping his business! Check back again soon and you will see how Sign Source Solution has turned a bad wrap into a great one!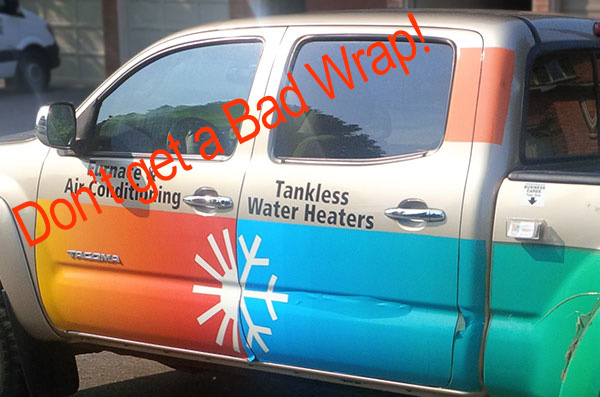 Rear window advertising wrap. Special: Save up to 50%
One of the most cost-effective ways to advertise and promote your business is with a rear window vinyl wrap. It's made from a high-quality 3M perforated vinyl so you can easily see though it from the inside of your vehicle. It's like having a tinted rear window. The window wrap can also be easily removed (at the end of the lease or when you sell).


Rear Window Perforated Vinyl (Supply and Install) – Internet Promotion up to 50% off the Regular price of $350. Now only $175 + $25 set-up fee. Graphic design is $75 extra (if required).

Promote Your Business and Advertise with a Custom Vehicle Wrap!
Vehicle Advertising to Promote your Business!
A Fast and Cheap way to Advertise your Business
Auto Graphics so your Business Gets Noticed!
Car, Truck, Van and Bus Wraps
Decals for Cars, Trucks, Vans, Busses, Planes, Boats and Bikes
Custom Vehicle Wraps
Custom Vinyl for your Vehicle
Custom Lettering to Advertise your Business
Matte Auto Wraps
Custom Decals with your own design.
Use our Graphic Designer to create your designs

 Do you want the Best in a Vehicle Wrap?
Sign Source Solution understands the importance of quality graphics products and service. That's why our service includes:
Listening carefully to what your requirements are and what you want to achieve
Our professional graphic designer is available to assist you in bringing your ideas to life
Recommending products that are best suited for the application (Changeable, Removable or Permanent)
Talk to you about vinyl removal options (before we start the new installation)
Our professional graphic installers are experts at all types of installations
Educating our customers on how to care for their new car graphic (What to do and what not to do)
Exceptional warranty on all our wraps
This small car vehicle wrap makes a dramatic statement and gets noticed.

My vehicle wrap has created a lot of positive feedback. It is a real head turner!
BK. Toronto
Trucks: Custom Vinyl Wraps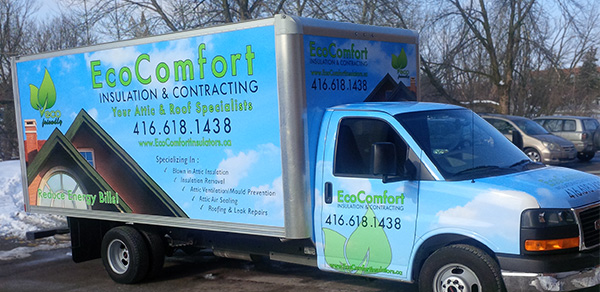 More of our vinyl wrapped trucks
The wrap can easily be removed after the promotion is over. Contact us for details.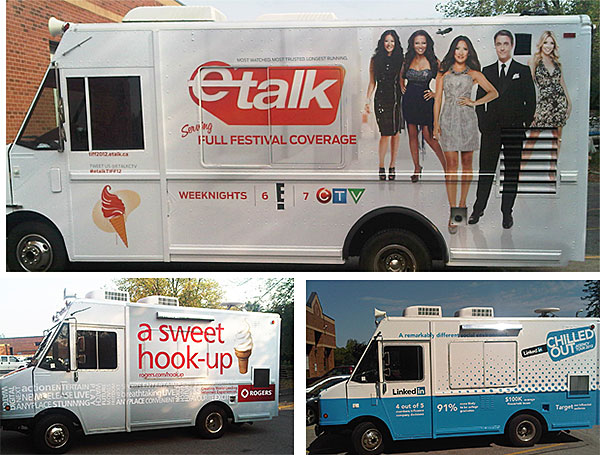 See our Vinyl Wrapped Trucks page.
Bus Vinyl Wraps

Buses display an advertising wrap beautifully.



Large Bus Vinyl Decals
What a great way to show off your sponsors or the brands you represent by having Sign Source Solution add these great quality vinyl decals to your vehicle.


Fleet Vehicle Wraps
Our vehicle wraps are ideal for fleets. Nothing gets your message out to prospective new customers better that advertising with our fleet wrapping service. Whether it's a fleet of trucks, vans, cars or buses, we will provide you with a quality, professional service at a great price. Guaranteed!


 Why use 3M Vehicle Wrap?
We use 3M products because they are the best in the industry
Customers receive peace of mind in knowing the graphics will endure the intended vinyl lifetime – 6 year warranty
Graphics and 3M material deliver brand name consistency (anywhere in the world)
3M products have air release channels that disperse air bubbles and permits easier and proper applications
3M Vehicle graphics can be easily removed without damage to the vehicle (if all the preplanning is done before the installation is started)

3M Vinyl Wraps for Trailers
Cargo or box trailers make a great advertising space for your business. Call us today for a free quote!



See our Trailer Wraps page.
Complete Car Wrap for maximum effect!

With a total car wrap you stand out amongst the crowd. Completely wrap your car and people will notice you coming, going and passing by. To create a vehicle wrap of the highest quality we use 3M vinyl wrap material, which gives such great detail and colour, and is the best in the industry.

A full vinyl advertising wrap on an SUV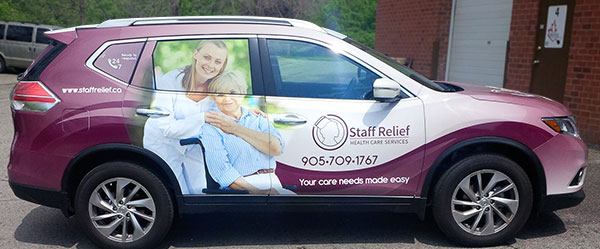 Metalic Vehicle Wrap
This wrap of a Honda CRV, has metallic vinyl as a 2nd layer which show the product in a very creative way because of the shiny chrome vinyl (which resembles window shades).
If you want your business to stand out in a crowd this is one effective and stunning way to do it.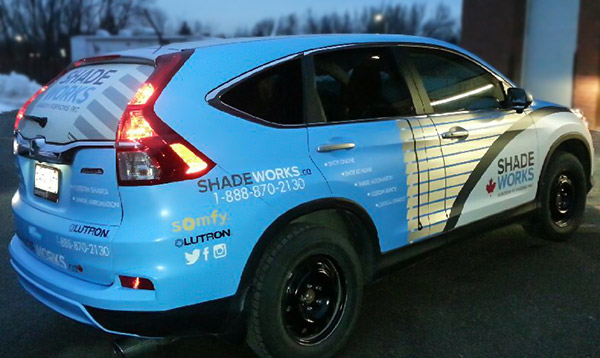 Partial Advertising Wrap
Don't want a full auto advertising wrap? Then consider a partial ad or logo on the doors alone. Call us for a quote. We will do a great job!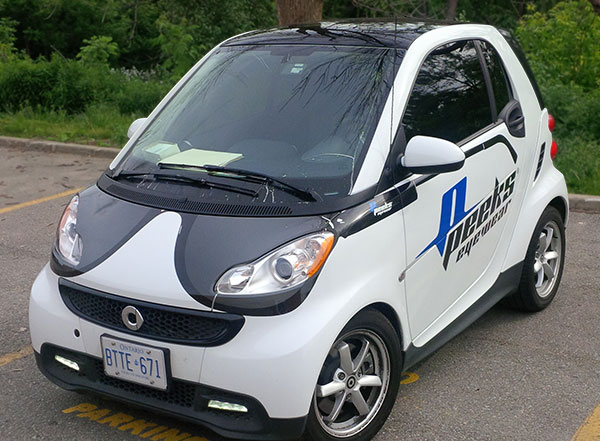 Pick-up Truck Vinyl Wraps

"I highly recommend your company, Sign Source Solution, as the best provider of vehicle wraps." MB.
See full testimonial
Sign Source Solution serves Toronto and the GTA, including Vaughan, Maple, Thornhill, Richmond Hill, Woodbridge, Aurora, North York and Markham.
Learn about the design process and developing your vehicle wrap →
Please note – if you need something that you do not see listed on our website, then call us to discuss – we love talking wraps. 647-933-7446