Commercial vehicle Advertising Toronto

Here at Sign Source Solution, vehicle advertising in Toronto or car advertising in Toronto is one of our many specialties. Car advertising in Toronto or vehicle advertising in Toronto can offer many benefits and rewards in regards to creating exposure for your company; in essence, it is unique in that it makes your vehicle(s) a moving billboard for your product or service.


As the use of traditional media such as print media or even television continues to erode in favour of digital media such as mobile phones and the internet, it has become increasingly difficult to make your product or service stand out amidst the crowd. The rapid nature of the digital age makes advertisements that have staying power necessary for anyone trying to promote their service and product; however, the competition is fierce and space is limited. Enter our solution: car advertising. In Toronto, there is a constant barrage of billboards when driving around the city, but many of us would be hard–pressed to remember even a tenth of the ones we encounter each day. This is because when driving or walking, we may attention to where we're going. This is why vehicle advertising in Toronto is more effective: by trading scale for proximity to the viewer. Whereas billboards are often way above our heads and thus require viewers to look up (not to mention easy to miss if you are too close to the billboard and thus distorting the image), car graphics are directly in the line of sight for your potential customers, as they operate at street level. They are also closer to the viewer and thus do not need to be big to be effective.
Advertise your business with a custom vehicle advertising!
As well as for marketing purposes, vehicle advertising in Toronto can make your product or service look more professional as well. Established companies such as FedEx or Rogers will have company vehicles to establish their brand and purpose — having multiple vehicles for your company that have matching car graphics bring a sense of professionalism and unity to your operation that will gain the customer's trust in your company's abilities.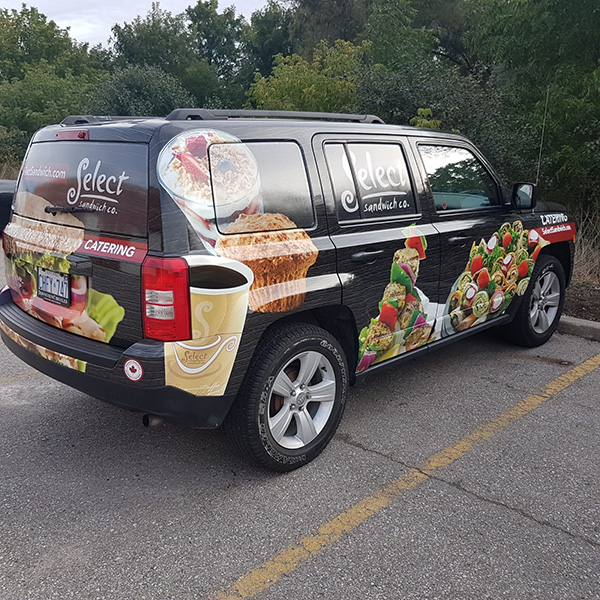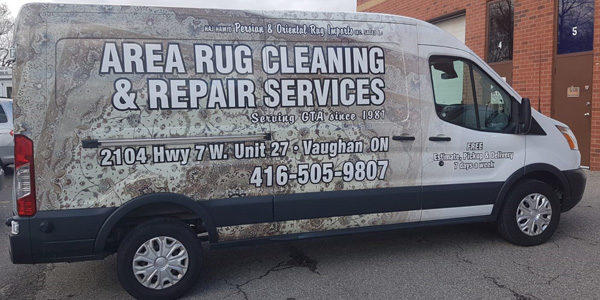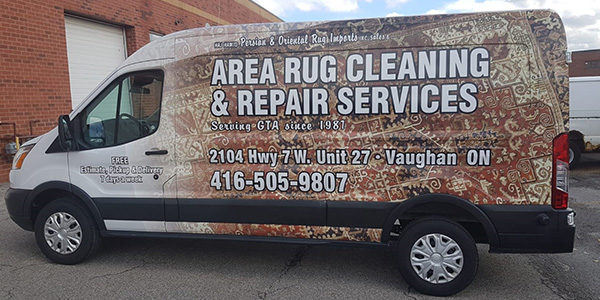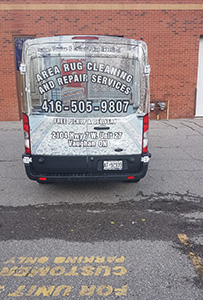 Sign Source Solution can help your company grow by promoting your product or service through your car. Advertising in Toronto is rampant, just like any other major metropolitan area; this creates a need for companies to get an advantage on the competition. Let Sign Source Solution be that advantage and call us today — your success is our success.