Truck Vinyl Wraps
We do all kinds of vehicle vinyl wraps and these are great for advertizing your business, however, vinyl wrapped trucks really help you stand out from the crowd.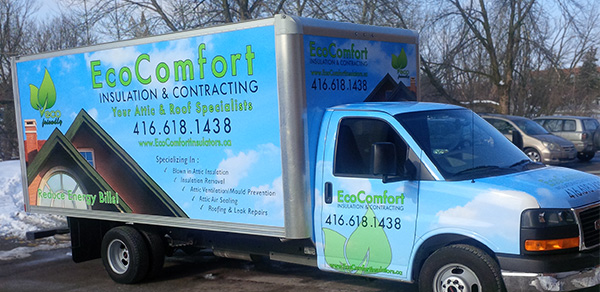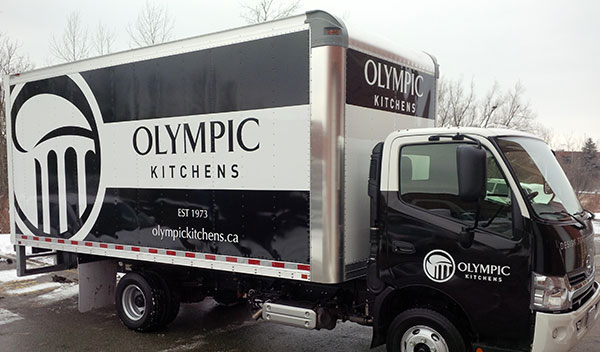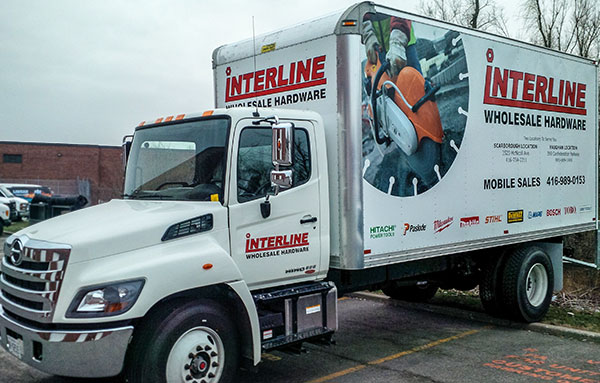 Large truck advertising wrap for Dare Candy.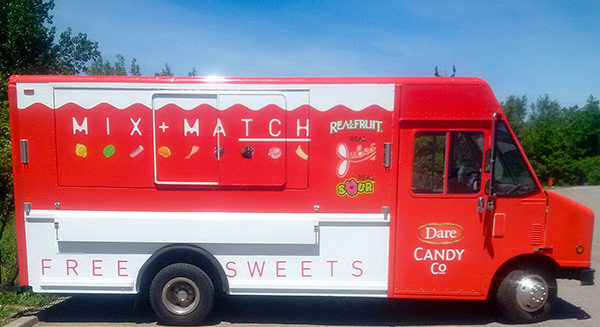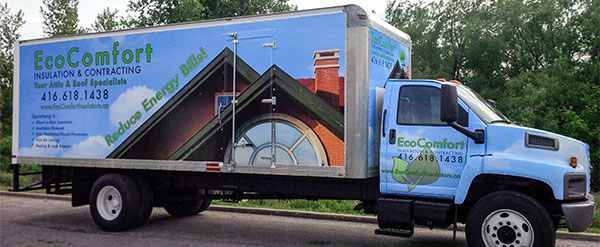 Specialized Truck wraps
Vinyl wrapped marketing campaign truck
This large semi-trailer will be hitched to a truck and will be driven through specific cities in Ontario. The truck converts into a bar (drinks) and allows the promoter to tell their potential customer about the products that they carry.


LED screen on 3 sides of the truck
Ads on the go. What a way to promote your business! We created a great vinyl wrap for this large truck which has three LED screens on the sides and back showing videos. No one will miss this truck when they see it!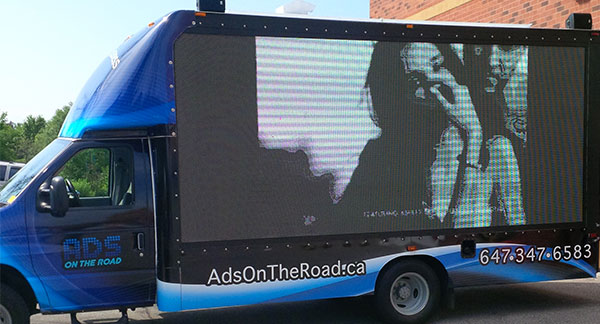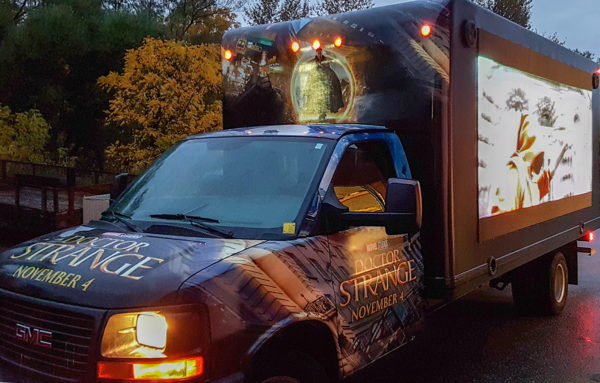 Ice Cream Trucks Custom Vinyl Wraps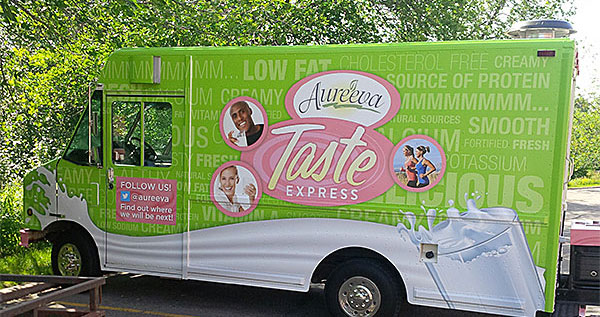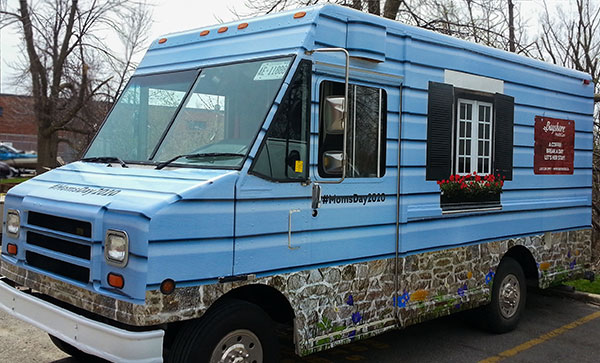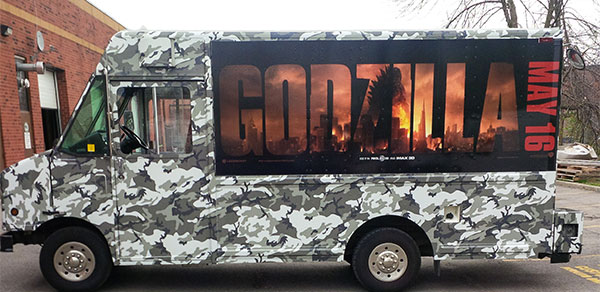 The wrap can easily be removed after the promotion is over. Contact us for details.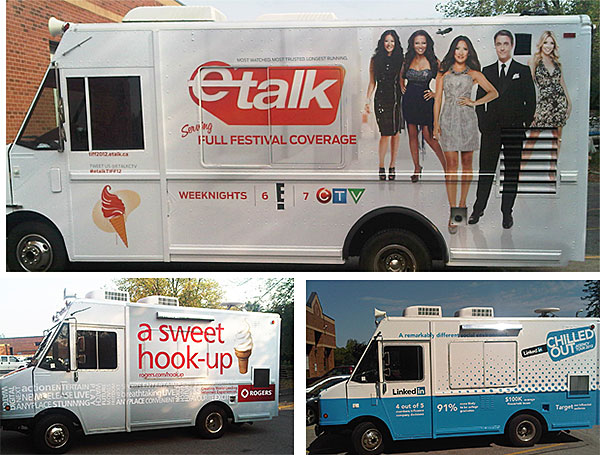 Pickup Trucks
See our Pickup Truck Page
Large Transport Tractor-Trailer Trucks
A semi-trailer truck is a large truck known as a Tractor in the US and a Transport Truck in Canada. It's also called a semi, big rig or 18-wheeler. In Australia it's called a Prime Mover. Whatever You call it, it's a very large truck that looks great when wrapped with your business advertising and makes a Big statement! Call for a quote on having you truck wrapped today!
Transport Truck, Before Vinyl Wrap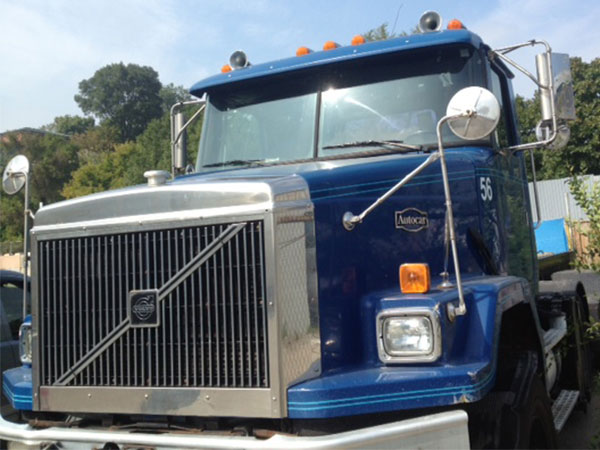 Transport Truck, After Vinyl Wrap
We recently had the opportunity to work with Bio Binz. They opted for a unique decal design in order to attract the right attention to promote their business.
First, we adjusted the truck's cab colour to white. This was done in order to highlight the unique decal designs and stay uniform with the other trucks in the fleet. Our work with Bio Binz is a great example of the ways in which you can effectively design a vehicle without having to take a toll on your campaign's budget. We worked together to achieve the best results for the right price!
A vehicle wrap doesn't come in only one shape or size. As we have demonstrated over and over again, there are many options and choices you have when it comes to creating a design for your vehicle that is bound to make a lasting impact for your business.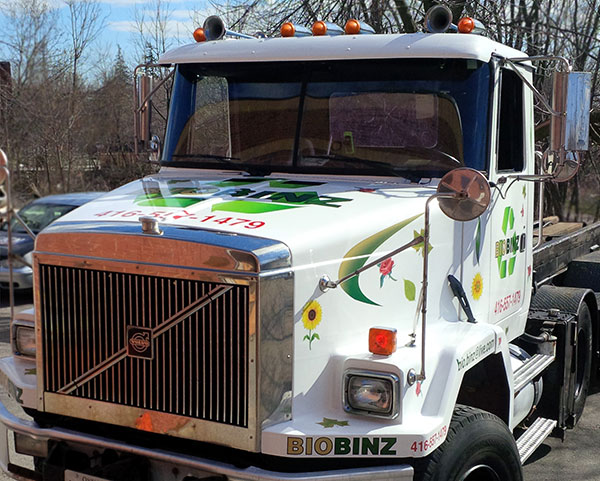 From Design to a complete vinyl Truck Wrap
Here you can see the original design and the finished product. A beautifully wrapped 10 ton truck (including the cab). You won't miss seeing this truck on the road! Call us and we will help make your business a Sign of Success!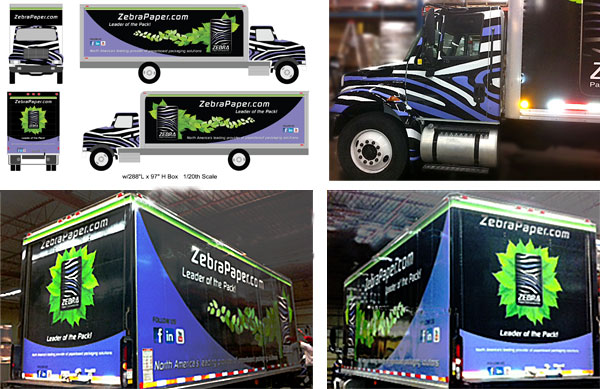 See how this truck was wrapped in less than a minute!