Custom Illuminated Pylon Sign
Sign Source Solution designs, manufactures and installs main trademark signs including Foam core monuments, pylon signs for a wide variety of clients from property managers companies to retail and office accounts.
Pylons are large signs that are affixed to the ground with a support structure. They can be internally illuminated with acrylic faces, Impact modified acrylic or Lexan faces (the tempered glass of acrylics), flexible faces, routed aluminum faces backed up with Plexiglas, they reach height visibility for distances and make their presence known
We Specialize in Foam Core Monuments, the monuments look exactly like real stone but costs considerably less. It requires no maintenance, it will not rot or fade and it is tested for extreme Canadian weather (-60 degrees Celsius to 100 degrees Celsius).  Sign Source Solution is more than ready to create beautiful new foam core design, to promote any business at an affordable price.
Pylon Signs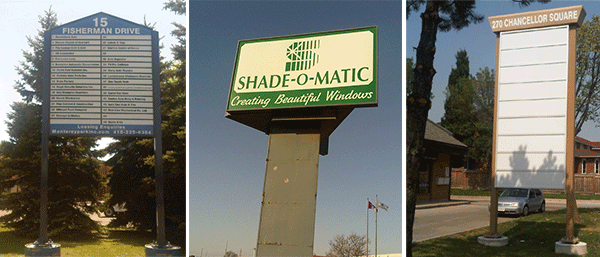 Illuminated Pylon Sign at night
We have manufactured a new and updated sign for Sheridan Mall that maintains a modern illuminated look done by a push through acrylic. The Illuminated Pylon Sign is 34′ high and 12″ wide.
The Sheridan Mall sign demonstrates the ways in which we utilize our creativity and are able to create signs that are not just traditionally square or rectangular in shape. The new shape brings character and a fresh new look for our customer. We provided a complete solution – from proposing this modern sign shape, to graphic design layouts that all came together to create this established and professional look for Sheridan Mall – giving off the perfect first impression.
If your sign does not do your business justice, then consider calling us to discuss options.
Installation of the new Illuminated Sign at Sheridan Mall.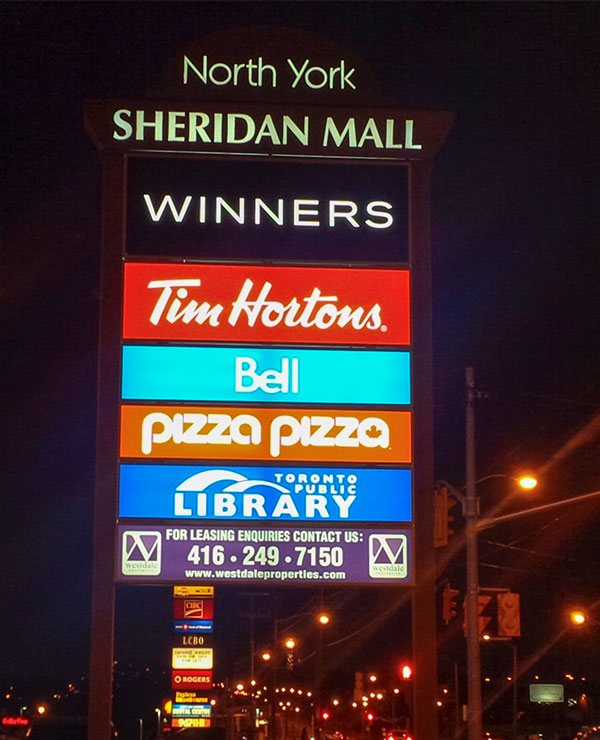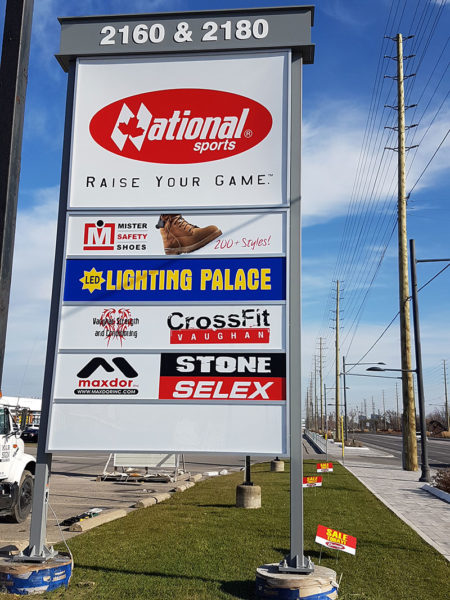 Pylon sign is being installed for Rowntree at 1131A Leslie St.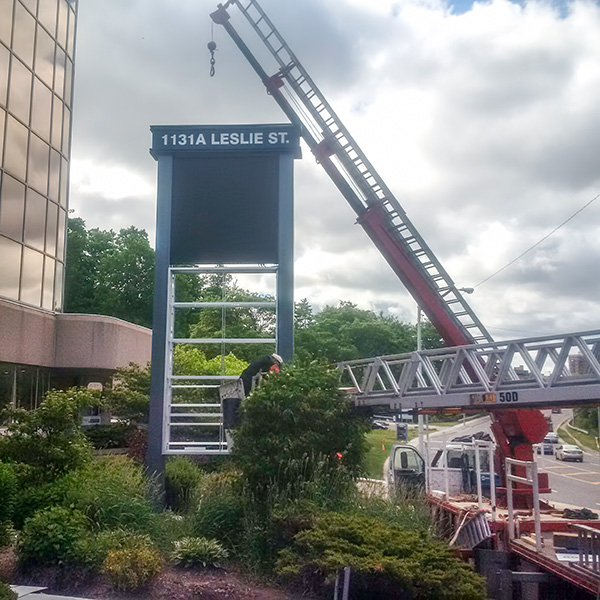 Finished pylon sign.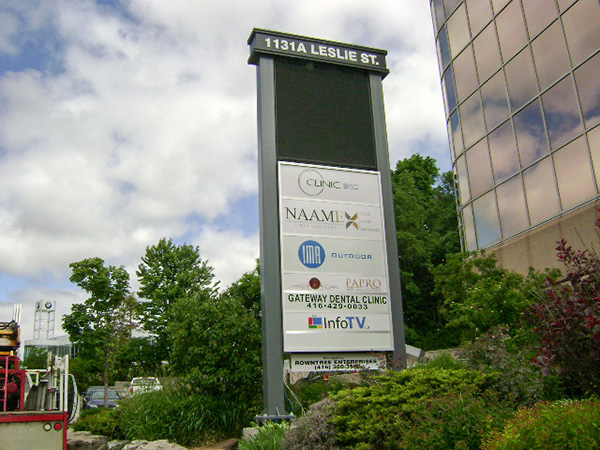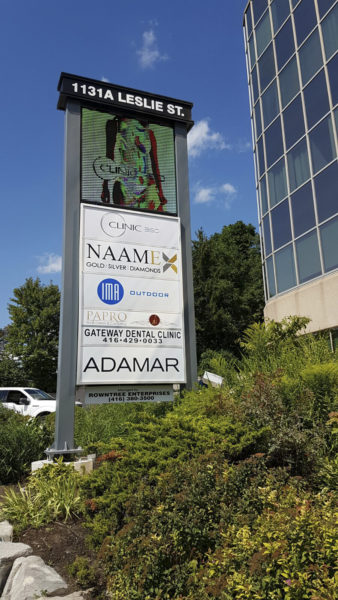 Plylon sign being installed at Sheridan Mall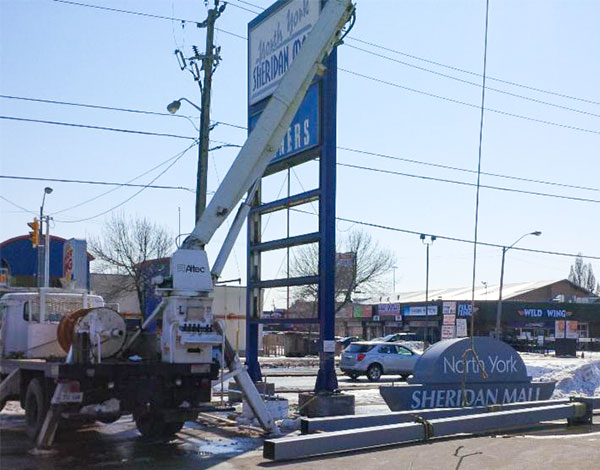 This is a pylon sign we installed recently for Kelsey's with their new branding. This is an illuminated sign with a section at the bottom for them to display their daily specials.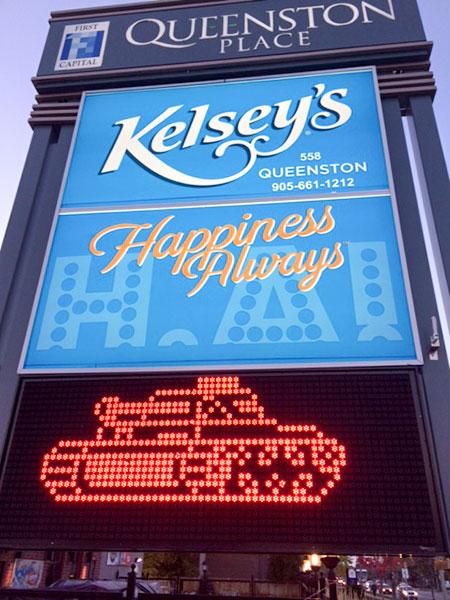 Outdoor Pylon Signs
Examples of newly installed Outdoor Pylon Signs