Custom Outdoor Signage
Sign Source Solution can help you make your business stand out from the crowd. We'll work with your needs and budget to select the best options for all your signage needs.

Outdoor Signs

* $150 value (max 2 hours design time) on jobs over $1,000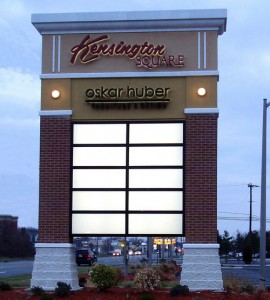 Sign Source Solution is the right source for an exterior signs on the street or on your building – because we want to make sure that you are not left in the dark. We offer several signage options and sign applications:
Illuminated Sign Cabinets (LED, Neon and fluorescent)
Channel Letters (illuminated, back illuminated & non illuminated)
Metal, plastic, foam, aluminum Signs and logos
Monument signs
Real Estate signs
Neon or Fluorescents – Retrofit your existing Neon or Fluorescents signs with energy efficient LEDs and recoup your investment in about 2 years – by saving money on your electrical bill while helping to preserve the environment.

A Complete List of Our Outside Sign Products
We can set you up with: sidewalk signs, ADA signage, acrylic signs, awnings, architectural signs, backdrops, backlit signs, boat letterings, boat signs, cast letters and logos, cast metal signage, channel letters signs, commercial property signs, construction site signs, cast iron street lights, digital signage, dimensional letters, election signs, electric signs, illuminated signs, engraved signs, exhibits signs, flags, foam letters, gateway signs, logos and trademarks, High Density Urethane (HDU) or foam signs, LED signs, directories, name plates, magnetic signs, marquees, monument signs, metal letters, municipal signs, neon signs, notification signs, parking signs, pedestal signs, pennants signs, plaques, plastic letters, trophy, pole mounted signs, post and panel signs, real-estate signs, road signs, safety signs, traffic signs, yard signs and more.

Wall Banners
These Banners were installed at the Brantford Mall and are 12′ high x 20′ wide.



Custom Outdoor Signage
Provide us with your artwork, or let us create it for you, and we will create a beautiful, professional sign for your business. Call us for more information or a quote.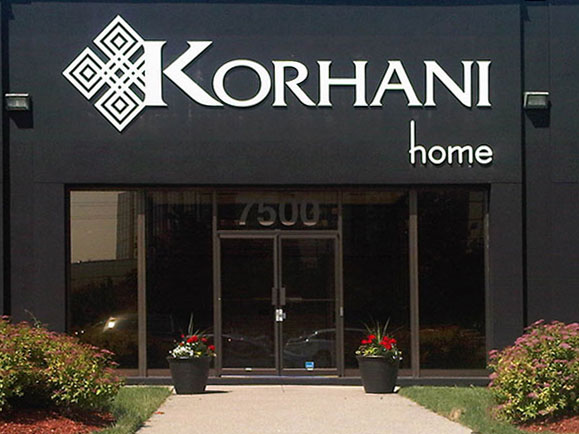 Sign Materials
Our outdoor signs are made from Acrylic, Impact Modified Acrylic or Lexan.
Impact modified acrylic is 7 times stronger than regular acrylic. Lexan face is about 30 times stronger than the standard acrylic. It is known as the tempered glass of Acrylics.
Much depends on the size and location of your sign. Contact us for a free consultaion and we will advise you on the best product for your application.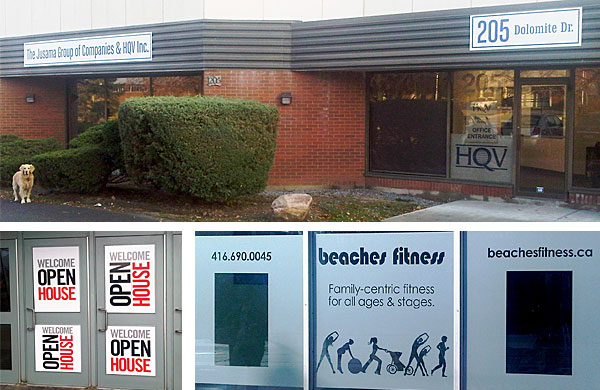 Directional Signs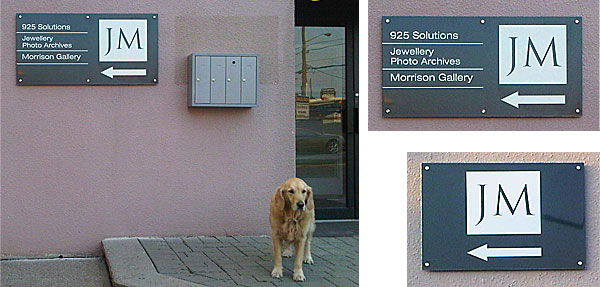 Please see our Directional Signs page.
Here is an example of white vinyl window lettering and white vinyl exterior letters


Before and after we added signs to this new business storefront.


Commercial Ground Sign
This is a temporary 8′ x 16′ ground sign.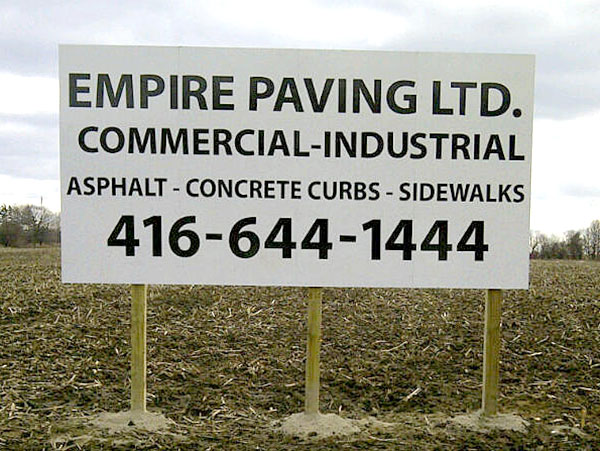 Double Sided Billboard
Here we installed a billboard with a double sided pressure treated wood structure. We used 8″ x 8″ x 24′ long pressure treated posts to support the billboard. We boxed the sides for a complete and more finished look. The sign is 12′ high x 8′ wide and is 5′ above grade.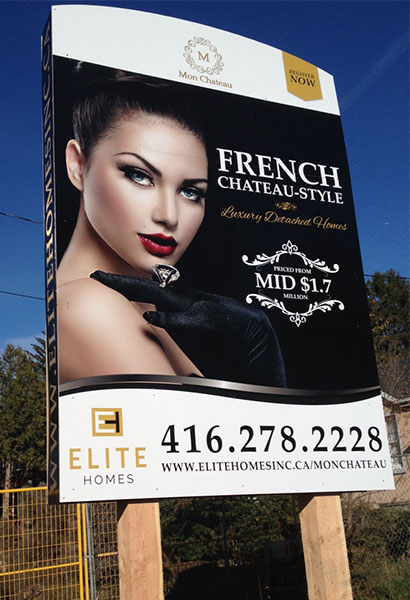 Exterior Wall Sign
This is a large exterior wall sign 8′ x 18′
The sign has 3 dimensional cut out acrylic letters mounted on an Al-Panel
Non Illuminated Sign Boxes
Please note – if you need something that you do not see listed on our website, than call us to discuss – we love talking signs. 416.567.0583
Learn about the design process and developing your signage →