A-Frame Signs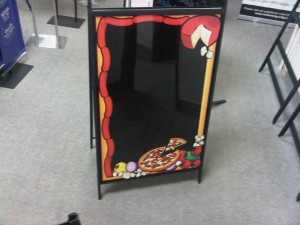 Sign Source Solution is serving Toronto GTA, Thornhill, Richmond Hill, Markham. Sign source Solution specializes in providing great quality A-Frame signs that are effective and quickly promotes one business. The picture is of a standard A-Frame size of 24″ x 36″ . This A-Frame was geared toward the food industry to post the daily food special or feature of the day. This board is a Write on – Wipe Off board that water (rain) does not wash away.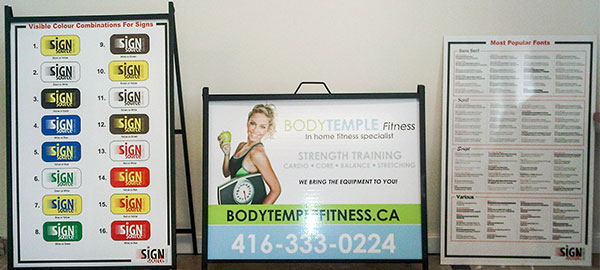 Horizontal Black metal A-frame sign with 2 printed Coroplast inserts (4mm) of 24″ high x 32″ wide.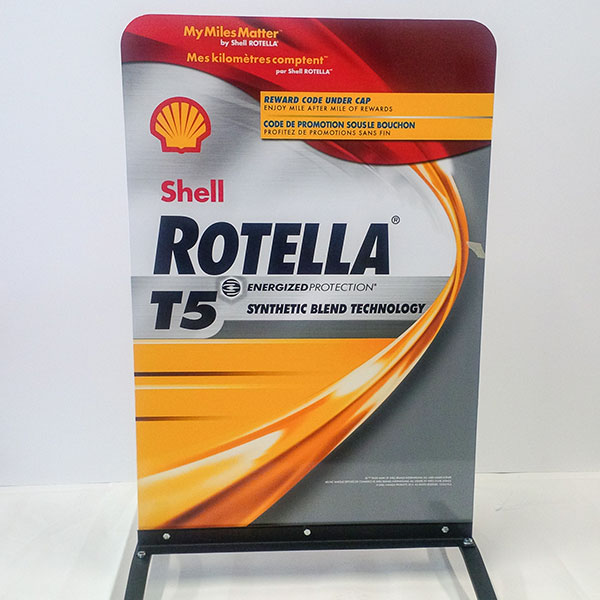 Other available A-Frame shapes are: Top loader, Side Loader, Vertical or Horizontal. Other available A-Frame sizes are: 18″x24″; 24″x32″; 24″x36″; 24″x48″; 32″x48″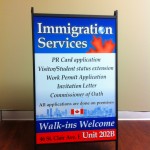 The most common A-Frame size and shape that customers are requesting is the 24″ wide x 36″ high A-Frame with 2 inserts that are printed on white Coroplast (4mm) thick.
The Windflex is a white Aluminum board that was designed to flex in the wind without breaking. This Aluminum board is ready for print, paint or a vinyl application. The Windflex comes in one standard size of 24″ x 36″