Banners
Outside Promotional Banners
These are very large banners that are suitable for advertising outdoors to promote an event or celebration. They can easily be put up and taken down.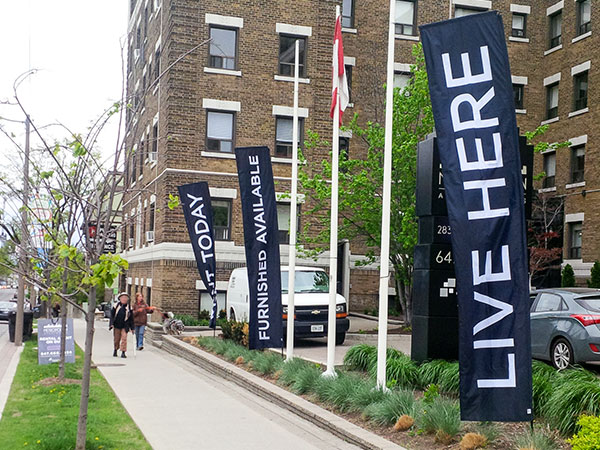 Trade Shows
Roll-up Banners
This a roll-up banner system is designed for portability which can easily be used at trade shows or events.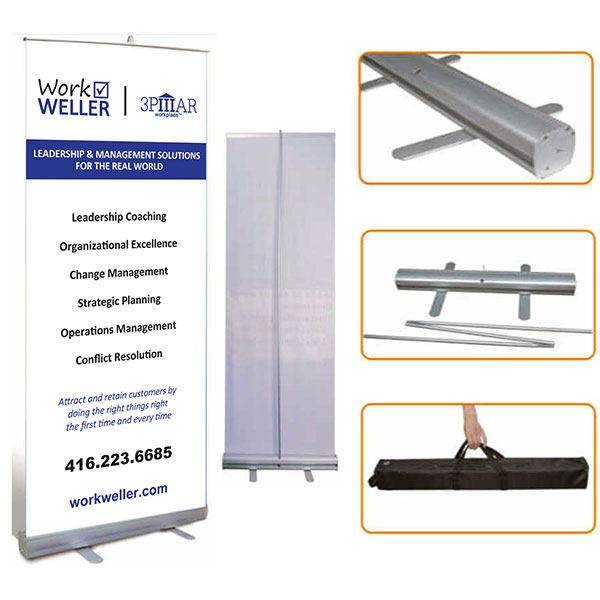 Roll-up banners come in several standard sizes. These are 33″ wide and 78″ high.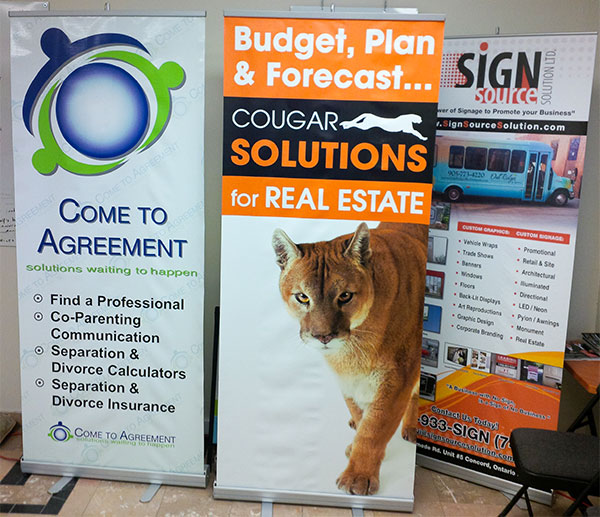 This banner, used for trade shows and exhibitions, is 60″ wide and 80″ high.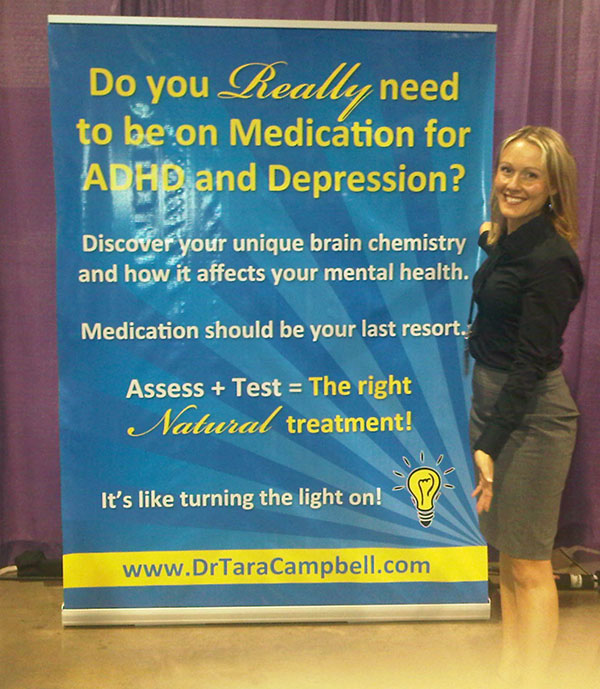 Here are more images of custom banners we produce. Call us to discuss your event signage needs.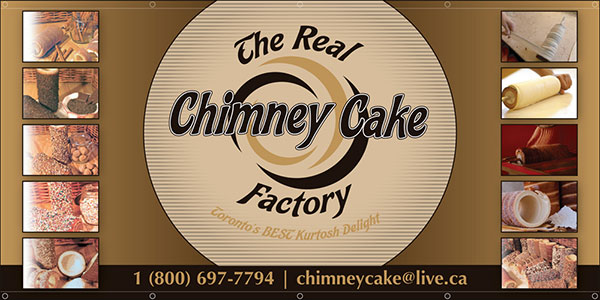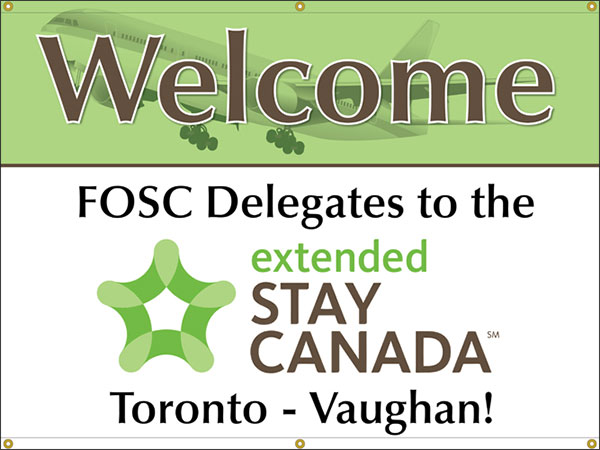 This Roll-up Banner is 24″ wide and 78″ high.