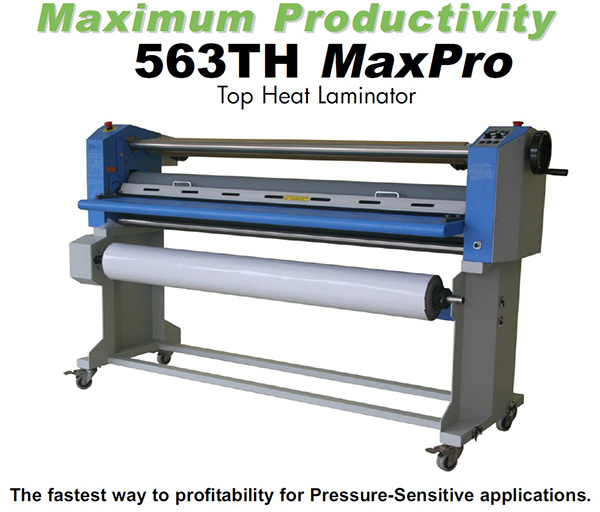 First I have to let you know that our shop, Sign Source Solution in Toronto, (Concord) Ontario is part of the Sign World family. We have over two hundred and eighty brothers and sisters, which are sign shops across North America (five Canadian outlets and the rest are in the USA).
So about four years ago the SignWorld mother ship organization decided to join Team Red, White and Blue (RWB), and asked family members to help raise money alongside its initiatives and in programs facilitated by RWB in its mandate to help injured soldiers readjust to life back home. That's a great charity, and one certainly worth supporting on both sides of the border.
Any easy way to raise money is simply to ask for donations and have charity auctions, and that's exactly what they've done with some success. SignWorld asked for donations last year which were made available for bidding at the annual convention. Most winning bids were higher than their actual retail value of the items including this model GFP TH (Top Heat) Max Pro Laminator which was sold for USD $6,950 (where its retail value was USD $5,950). Yes we overpaid for charity, but got a piece of gear that will help us give better value to our customers.
The Gfp 563TH MAXPRO delivers fifty percent faster 'throughput' to save our technicians time and money on applications that require overlamination, mounting or the pre-coating of boards.
The new GFP Laminator was delivered and assembled at the back of Sign Source Solution last week, and now we're all in training to master the proper use of our new tool. Look for us to point out its spectacular effects on upcoming jobs we post about here in the blog.
Our vehicle wrap installers were initially quite impressed at how much bigger the rollers are on this new GFP Laminator. It has bigger rollers, heat assist, and Crown Rollers which allows for better adhesion, no bubble adhesion, straight output (no need to align the rollers) industrial grade to laminate printed material.
In summary, there's a lot secret ingredients in a Sign Source Solution vehicle wrap, and our high quality service is a result of a combination of three things: first our amazing graphic design layouts, second they are printed on 3M vinyl with the HP Latex printer, and thirdly they are laminated with 3M vehicle grade lamination, and now with the aid of the new GFP Laminator.
Are you considering a vehicle wrap for your business, bring your job here to Sign Source Solution vehicle wrapping for best results.