If you've ever wondered if vehicle wraps could help your business boost awareness and draw in customers, this is one collaboration you won't want to miss. Sign Source Solution created some sensational vehicle wraps for the Hard Rock Hotel that demonstrate just how powerful vehicle wraps can be. We'll walk you through the process we undertook to create the wraps, so you know what to expect when you partner with Sign Source Solution.

Why Vehicle Wraps?
The Hard Rock Hotel brings to life their clients' dream vacations, weddings and parties, and all-inclusive resort experiences. They needed a way to capture these exciting experiences to capture the attention of people passing by. Vehicle wraps were a great choice, as they capture the attention of 98 percent of consumers who share the road with them, according to the Outdoor Advertising Association of America.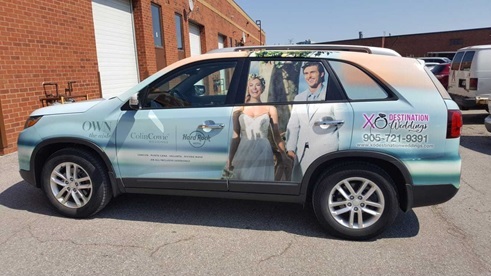 The Material
When you partner with Sign Source Solution, there's no need to worry that your vinyl vehicle wraps will look like a cheap vinyl overlay, detracting from the quality in the consumer's eyes. We only use the highest quality 3M vinyl for our vehicle wraps. Before beginning the wrap installations for the Hard Rock Hotel, our highly trained applicators removed each vehicle's molding, headlights, wind spoilers, and more, to ensure the wrap would look seamless.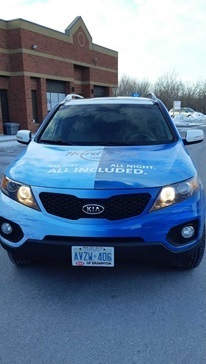 As you can see, the seamless installation makes it appear as though the wrap was painted onto the vehicle. This quality look will impress and attract the Hard Rock Hotel's target audience.
The Process
Working with Sign Source Solution to create a vehicle wrap involves a streamlined process to ensure that our clients are completely satisfied with their design. When partnering with the Hard Rock Hotel, we sent them some design mock-ups and requested their feedback. Once they'd settled on a series of designs they liked, we scheduled time for each wrap to be installed and prepared the vinyl.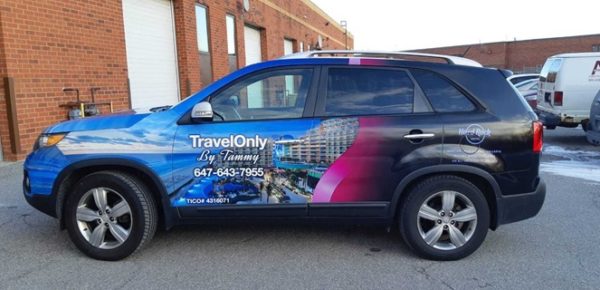 To begin the process, we printed, laminated, and cut the vinyl in a panel format for each vehicle wrap. Before the vinyl application, the vehicle is washed (without wax) and allowed it to acclimatize overnight. The following, the wrap was carefully installed by our expert installers to ensure a perfect look. The wrap was allowed to set for a day, and then the client was able to pick up their vehicle and start driving it around town to promote their business.
Vehicle Wraps From Sign Source Solution
The Hard Rock Hotel was pleased with the end result: top-quality vehicle wraps that are ready to promote the Hard Rock Hotel's branding and messaging, and advertise their business 24/7. If you'd like quality vehicle wraps that market your business everywhere you go, reach out to Sign Source Solution for a consultation and explore our vehicle wrap gallery.